Bemis' Seam Reinforcement Tape, SRT, is a two-layer tape consisting of a fabric layer on the top and backside laminated with adhesive. SRT emerged with the development of the Ultrasonic Line Bond (USLB) as a construction technique in apparel. The USLB process welds together two fabric sides with the benefit of no added seam allowance but was challenged to provide adequate seam strength. Since SRT blends well with the ultrasonic line bonding method to provide added reinforcement with very little seam allowance, SRT became the chosen alternative to sewing with the USLB process.
Over the years, SRT manufacturing techniques have evolved to provide quality, convenient, and more functional reinforcement tapes. SRT has been adopted in a variety of applications featured on the outside of garments or used on the inside for added structure and sleeker lines. Bemis Seam Reinforcement Tapes allow designers to create unique aesthetics and added strength without compromising on the feel, flexibility, and function.
Sewing vs Bonding Garments
To understand the significance of Seam Reinforcement Tapes, it's first important to know why bonding garments and fabrics may be preferable in certain applications than sewing.
Hems to finish edges and necklines
Adding figure through darts, used for bust lines, waist, and shape lines
Gathering fabrics to create pleats
Various seams to create different looks for garments
With this in mind, it's understandable to see why SRT is the preferred choice for high-quality garments and fabrics. Considering the underlying features and elements of SRT is crucial in its use to enhance performance and create differentiation in garments.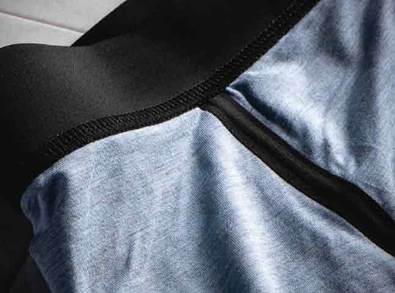 Features and Benefits
Stretch
Bemis' SRT is carefully designed to deliver comfort and convenience. The Seam Reinforcement Tape stretches to respond to the fabric's full stretch and to move with the body. Training and outdoor garments usually embed SRT tapes for adequate fabric stretch and flexibility.
Aesthetics
Seam Reinforcement Tape provides visual and functional differentiation for diverse applications. In addition, it adds a topical aesthetic appearance, provides a clean edge and seam appearance, and allows for pre-cut fabric finishes. By adding a specific design feature, Bemis' SRT proves as a classic addition to any piece of clothing or fabric.
Low Profile
SRT keeps garments neater and lighter than sewn seams. The fabric tape adds a specific performance effect characterized by softness, next-to-skin comfort, flexibility, stretch, and recovery. Ultimately, these features offer a low-profile look that accentuates decency and flamboyance.
Durability
This fabric tape is designed to strengthen USLB or sewn seams by reinforcing them with a strong bond. Excellent resistance to wash and heat, this product bonds perfectly with a wide range of fabrics. SRT embeds a variety of features such as structure, added support, elasticity – and a bond that will last.
Next-to-Skin Comfort
SRT has a brushed finish fabric to reduce irritation and discomfort experienced from typical fabrics or sewn seams creating a more comfortable next-to-skin experience on the inside of the garment. Its lightweight design provides added comfort and a less bulky garment for the wearer.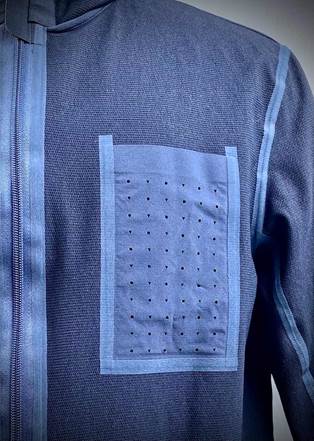 Product Portfolio
We have multiple product features that stand out from traditional tape products including:
Product line variety – Bemis has a comprehensive selection of woven and knit options with varying performance features, including a waterproof option. In addition, the recycled content SRT has the added value of social and environmental responsibility for brands and factories who keep that top of mind.
SRT is used to complete USLB seams – SRT and USLB seam applications can be sleeker and less bulky than traditional needle-and-thread if not stronger in some applications.
SRT features a colored fabric on the outside – SRT covers sewn seams for added aesthetics on the fabric's exterior. In addition, the SRT's brushed fabric creates a more comfortable feel, giving it a wearer-friendly appeal.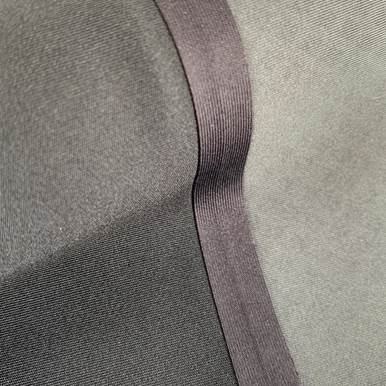 Benefits to Customers
SRT can be used in a wide range of applications for varying performance requirements such as elasticity, aesthetic, structure and added support, or waterproofing plus the additional benefit to be able to use environmentally friendly components in an end-product and/or work with a supplier who keeps social and environmental responsibility top-of-mind.
For more SRT product information, visit our product page HERE