Featured, Products
Want Better Fit and Performance from Your Garments?
Check Out EverFit™ 6430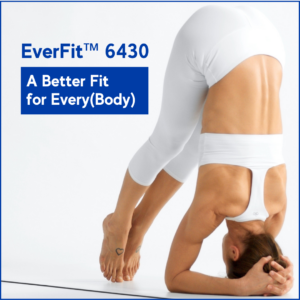 Our softest, stretchiest elastic replacement adhesive yet, EverFit™ 6430 improves the fit and performance of bra bands, straps and wings; waistbands; fold-over hems; and overlap seams.
EverFit™ 6430 provides:
☑️ Soft hand feel that enhances comfort.
☑️ Low modulus that makes bras and waistbands easier to put on and take off.
☑️ Excellent stress relaxation performance that ensures a consistent fit throughout the day.
☑️ Unique chemistry that makes it a good choice for lights and whites.
It's worth checking out! Contact your Bemis sales manager to schedule a meeting or request samples. Don't have an assigned Bemis sales manager? Contact us to learn more.